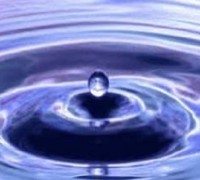 Today's scripture: Psalm 30:10-12 (NRSV) (The Message) (KJV) What might God be saying to me?
My thoughts (Steve Adams):
When I was 24 years old, I got a phone call that changed my life forever. It was my father, telling me my mother had died from a stroke. Suddenly, I was filled with emptiness and mourning. There was no time to pause, though. My responsibility was to drive to my grandparents' farmhouse about a half hour away, and deliver the news: their only child had died at age 49.
As it turned out, a massive February snowstorm descended on the Illinois prairie after I arrived, and my grandparents and I were snowbound for the next two and a half days. Family and friends couldn't come to us for support, and we couldn't get to them. It was as if all the forces of nature were trying to paralyze, isolate, and freeze us in our black winter of despair. The telephone was the only form of communication we had. Those were days of mourning, days of being "clothed with sackcloth." Note: as Genesis 37:34-35 shows, sackcloth was donned in Old Testament times as a sign of intense mourning.
Death — no one can escape it. No matter how grand our time on earth may be, everyone ends up in the grave. Psalm 44 says, ". . .we are being killed all day long, and accounted as sheep for the slaughter."
But our Mother/Father God provides us with ultimate deliverance! Thousands of years later, the Apostle Paul answered the Psalmist's lament in Romans 8:
No, in all these things we are more than conquerors through Him who loved us. For I am convinced that neither death, nor life, nor angels, nor rulers, nor things present, nor things to come, nor powers, nor height, nor depth, nor anything else in all creation, will be able to separate us from the love of God in Christ Jesus our Lord.
Our greatest enemy — death — will one day be destroyed! (I Cor. 15:26).
Since those dark days after my mothers passing, God has turned my mourning into dancing a thousand different ways. Of course, there are still times I "wear sackcloth," but God continues to deliver. And my grandparents also saw joy again. Exactly one year after my mother's death, at the encouragement of their best friends, they went on a Caribbean cruise with them. More importantly though, after passing from this life, they are reunited with their daughter and other loved ones in eternity. "Where, O death, is your victory? Where, O death, is your sting?" (I Cor. 15:55)
Prayer for the day, inspired by I Corinthians 9:15: Lord, you take the cold finality of death and transform it into life eternal with you! Thank you for your indescribable gift — a gift so great the heart cannot grasp, and words cannot capture!
We encourage you to include a time of prayer with this reading. If you need a place to get started, consider the suggestions on the How to Pray page.